Is Mincemeat Vegan?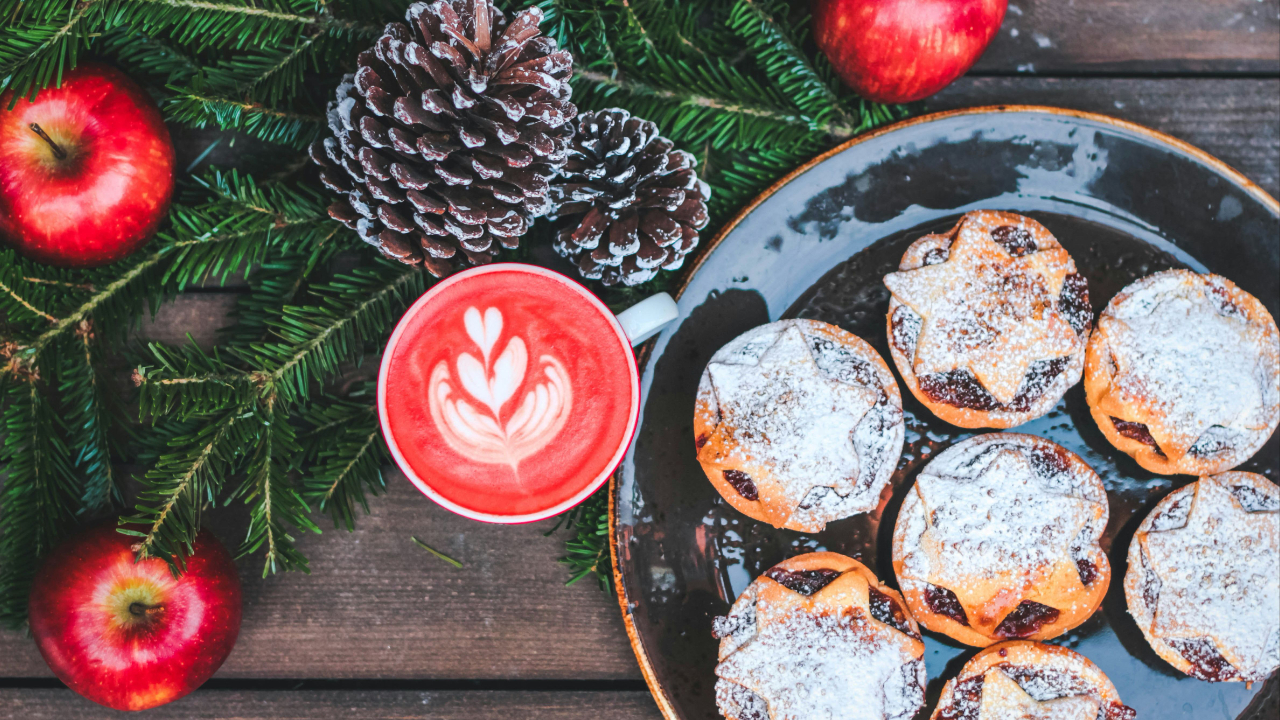 When it comes to traditional Christmas mince pies, many people wonder if there's a way to make them vegan and vegetarian friendly while preserving the rich and fruity flavour of the mincemeat filling. The answer is a resounding yes!
In this blog, we'll delve into the world of how to make mincemeat vegan friendly, exploring various recipe variations and techniques that still bring the essence of Christmas to your table.
Mincemeat
Mincemeat, as you might know, traditionally contains suet, a fat derived from animal sources. In our vegan version, you can replace the suet with a plant-based alternative, typically using vegetarian suet, coconut oil, or vegetable shortening. These swaps are key to ensuring that the mincemeat stays true to its classic texture.
Vegan Mincemeat Recipe Variations
Fruity Delight: The heart of any mincemeat is the combination of dried fruits. Sultanas, raisins, currants, and chopped apricots provide a rich, sweet base. You can experiment with other fruits like chopped dates or dried cranberries to add your unique twist.

Citrus Zest: The zest of oranges and lemons not only enhances the flavour but also gives your mincemeat a bright and zesty aroma. This citrusy touch makes it even more festive.

Spice it Up: Ground spices like cinnamon, nutmeg, and allspice are essential in giving your mincemeat its distinctive Christmassy flavor. Add them to taste, as spiciness can be customized to your liking.

Boozy Bliss: A generous splash of brandy, rum, or even apple juice can be added for that extra indulgence. Just ensure it's vegan-friendly, and the alcohol will mellow as it matures.

Nuts Galore: Chopped nuts, like almonds or walnuts, provide a delightful crunch. They're optional, but they can add a wonderful texture to your mincemeat.
All About Greens!
Whilst making your vegan mincemeat, it's essential to introduce the 'greens' in the form of fresh, finely grated green apples. These add a lovely tartness and freshness to the filling, along with moisture. They also act as a natural binder. It's crucial to strike the right balance, as too much can make the mincemeat too wet, while too little may result in a dry mixture.
Here's a simple mincemeat recipe that we have adapted from an old school friend given to me years ago, who enjoyed baking as much as I did..thank you Leigh!
DAIRY FREE CHRISTMAS MINCEMEAT




Ingredients

Quantity: Approx 2.5 lb

Preparation Time: 15 minutes

Cooking time: 3 hours




1lb Cooking apples, peel, core, finely chop

8oz Vegetarian suet

12oz Raisins

8oz Sultanas

8oz Currants

8oz Whole mixed candied peel, finely chopped

12oz Soft dark brown sugar

2 Oranges, zest & juice

2 Lemons, zest & juice

2oz Blanched almonds, chopped

4tsp Mixed Spice

1/2tsp Cinnamon

1/2tsp Ground nutmeg

6tbsp Brandy




To Serve

Use as a mince pie filling

Core whole cooking apples, fill the centre & bake

Method




Mix all the ingredients together in a large bowl except the brandy and cover with a cloth or lid for 12 hours or overnight.

Preheat your oven to 120°C Fan, tip the mixed fruit into a baking tray, cover loosely with foil and cook for 3 hours.

When baked, allow to cool completely, stir in the brandy and then place into sterilised jars.




Notes:

This can be stored for up to 3 months ahead in a cool place or a fridge.

Not keen on some of the fruit ingredients then any of quantities can be easily replaced with your favourites such as apricots, cranberries or cherries.

On a tight budget, you can switch out all of the dried fruit quantities for packets of pre-mixed fruit.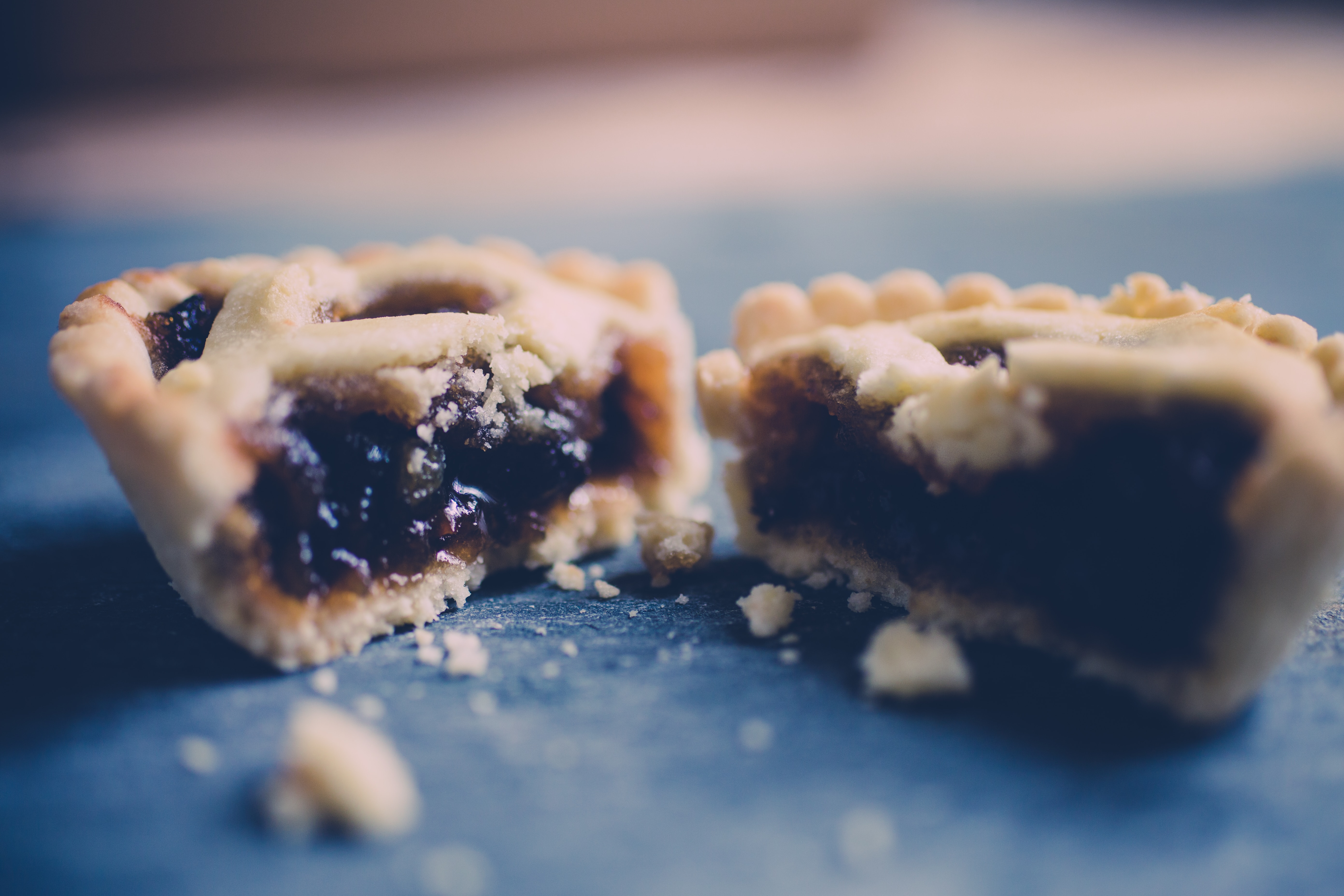 With this vegan mincemeat, you can create moreish mince pies or use it in other festive desserts. I bake a lovely lemon sponge cake where you pour half the batter into a tin, add a layer of mincemeat and then top with the remaining sponge batter!
Remember though, the magic lies in experimenting and adapting the recipe to suit your tastes as you can't really go wrong with this base recipe. Also if you are on a budget this Christmas you can switch all of the dried fruit ingredients out and replace with packets of mixed fruit. Super simple and cost conscious too.
In conclusion, creating vegan mincemeat is a delicious and compassionate way to celebrate the Christmas season. It allows you to enjoy the tradition of mince pies while adhering to your plant-based lifestyle. Get creative, tweak the recipe, and savour the delightful results.
Happy vegan baking and Merry Christmas!